Here's something I believe in my bones: content marketers CAN'T work in a bubble; they NEED face-time with customer and employee advocates to create the best content possible.
Advocates give you insights and ideas you likely wouldn't come up with on your own. Their voice also adds credibility to your marketing messages. They can even help your create content (or, at least, provide quotes), which makes the whole process faster and more cost-effective.
I had the pleasure of pulling together an eBook about how content marketers can leverage advocates in their marketing strategy. The truth is, real user-generated content will always hold more sway with buyers than cleverly crafted copy by your marketing team. This eBook explains how to inspire your advocates to help.
The coolest thing about this eBook has to be that 90% of it was created by Influitive's passionate customer advocates. (I wrote the introduction, sourced quotes, and "ghost-edited" the main four chapters.)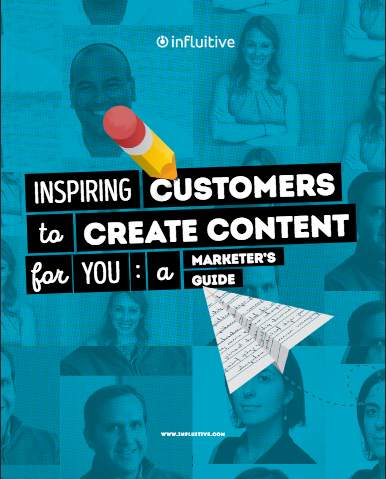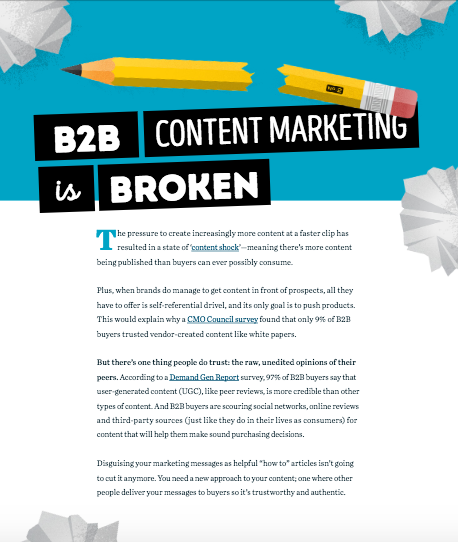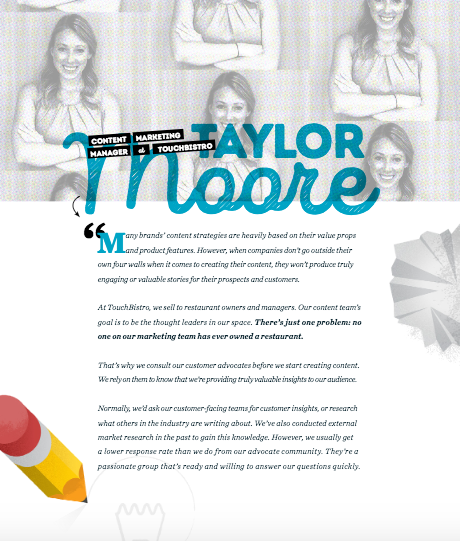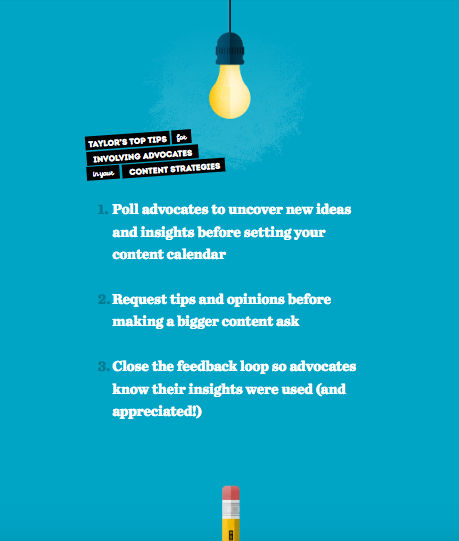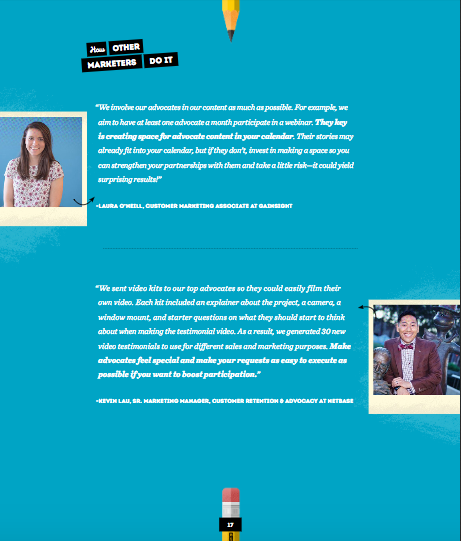 I also scripted and directed a companion video meant to drive people to download the eBook.
Save
Save