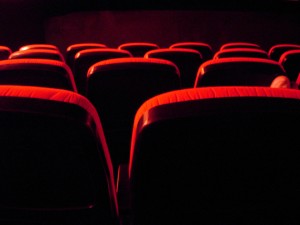 My next tip has been inspired by all of the great TIFF movies I've seen so far (I give both Jeff, Who Lives At Home and Like Crazy 4/5 stars). You need to stand out in the crowd. Have some flair. Possess a certain je ne sais quoi.  Add a bit of drama to the job application process.
However this doesn't mean acting strange or gimmickey (unless you're in marketing. Then you need to assess the situation based on the company you are applying to). Some subtle suggestions? Change up your resume by switching the fonts to something other than Times New Roman and making your name really stand out. Wear one bright colour in the interview through a ring, shoe or tie. Have a flashy or funny website that says something about you and your interests.
Do not go overboard and make yourself look nuts by sporting a crazy outfit or tap dancing in your interview (unless they ask you to). You want to show personality as well as professionalism. Super conservative and formal work places probably aren't the best place for trying these out, but as humans we generally respond well to drama and storytelling. Being remembered can be hard when lots of people are being interviewed so a bit of pizazz is okay. Just make sure you have the substance beneath the flash by doing your homework.