My story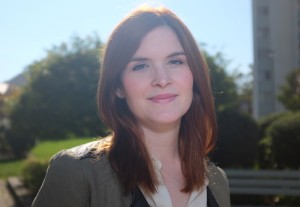 Hey! I'm Jill, and I've been passionate about creating online content for a long time.
I started out as a freelance writer in university. Then, I became a web editor for two publications.
That role was fun, but I eventually made the leap to my dream job: a content marketer for a B2B tech brand.
Why do I love B2B content marketing so much?
I like having constraints, hitting business targets and engaging a specific audience. It forces me to be resourceful and inventive.
I have a creative (read: zany) side and an analytical side. Marketing roles offer the best of both worlds.
I've done consumer writing in the past, but I really love writing content that helps professionals succeed.
My content philosophy is simple:
There's

always

a way to reach company goals and deliver on your audiences' needs.
There must

always

be a balance between quality and quantity. (Just like The Force.)
Content should

NEVER

be boring.
My skills
I've been writing articles for online publications for 7+ years. I've worked full time as an online content creator and editor for 6+ years.
Writing words isn't all I do. Aside from drafting blogs, email copy and eBooks, I've also:
Managed content calendars, newsletters and social media channels
Optimized content and devised new strategies to improve performance
Created sponsored content packages to generate revenue
Executed SEO projects
Managed a website redesign and migration
Designed graphics
Scripted and conceptualized videos
My contact info
Let's connect if you have content projects you'd like help with, or if you just want to shoot the breeze about content.
Twitter | @jillswood
Linkedin | http://www.linkedin.com/in/jillianwood
Email | jillswood@gmail.com
Save
Save
Save
Save
Save